Special Webinar: Cannabis Industry Data, Trends, and Direction
Event Details
As the Cannabis industry continues to grow at a torrid pace, the CSE recognizes the importance of offering insights into the growing data set and trends driving growth in this sector.
With that in mind, the CSE is pleased to announce a special education opportunity for those active or investing in the cannabis industry by one of the foremost thought leaders in the space. Your special guest speaker for this event will be Tom Adams, Managing Director and Principal Analyst of BDS Analytics. Full details below:
Details
Date: Tuesday, 23rd of May
Time: 10:45am - 11:45am ET
Call-in Number: Provided 24hr before the session to all RSVPs.
Your Expert Presenter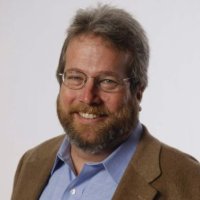 Tom Adams is managing director and principal analyst of the investment research and consulting division of BDS Analytics ("BDS"). BDS is the leader in business intelligence for the cannabis market. Tom's group at BDS develops financial models and market projections, publishes analytical reports and news analysis, and provides strategic consulting services for companies and investors in the emerging legalized cannabis market.
BDS is partnered with The Arcview Group in the production of the latter's annual State of the Legal Marijuana Markets, now in its 5th edition, and Tom serves as editor in chief of Arcview Market Research.
Please RSVP here.
Google Calendar
iCal Export